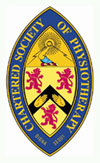 Thank you for visiting Cuffley Physiotherapy.
My name is Louise Johnston and I have been working as a physiotherapist for over 25 years.
If you have pain, stiffness or injury, I can help you to recover and get back to doing the things you want to do.
Do you suffer with any of these problems?
Low back pain
Neck pain
Shoulder problems
Knee, ankle and foot injuries
Post-surgical rehabilitation eg total hip and knee replacement
Post surgical scars and adhesions
Arthritis
Repetitive strain injuries (RSI)
Muscle tears/strains
Overuse injuries
Tennis/golfers elbow
Growing pains
I provide one-to-one physiotherapy assessments and treatments, using manual therapy, myofascial release and exercise therapy to help you recover. Whatever your age, occupation, musician or sportsperson, you will benefit from over 25 years experience to get you moving again.

I work from my treatment room in Cuffley, Hertfordshire, or home visits can be arranged locally if required.
An initial assessment of 45-60 minutes costs £40.
A regular treatment session lasts 30-40 minutes and costs £35
Longer assessment or treatment sessions can be arranged if required.
Home visits start from £45 depending on location
For further information or to book an appointment
Contact me on 01707 874501
Email: louise@cuffleyphysio.co.uk
You may be able to claim the cost of treatment through your private health insurance eg. BUPA, AXA/PPP, Aviva etc. You will need a referral from your GP or Specialist to claim through insurance. If you are paying for your treatment yourself, no referral is needed.